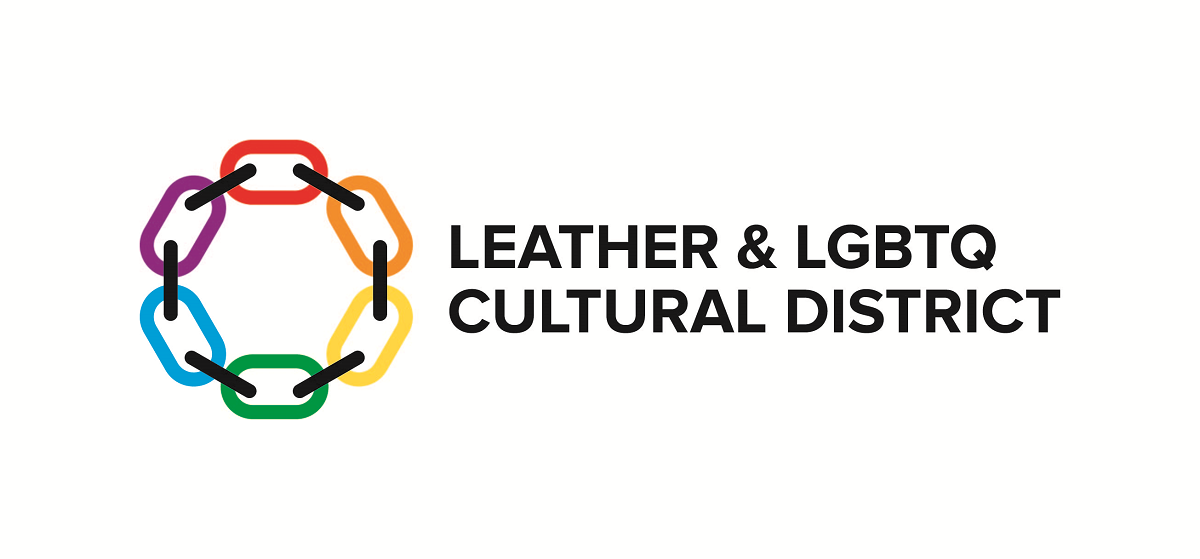 ,

This month's newsletter includes:
The next meeting of the LEATHER & LGBTQ Cultural District Board of Directors is scheduled for:
Wednesday, March 17, 2021
from 6:00 to 8:00 p.m. Pacific Time
To participate, join the Zoom meeting here.
You can also call 1 408 638 0968 and enter Meeting ID: 847 8906 0820 Passcode: 972086
Please note the meeting time, and contact manager@sflcd.org if you have questions. The proposed agenda can be viewed here. Minutes of past Board meetings can be reviewed here.
Zoom in to the next popular episode, on Tuesday, March 16. 2021, at 8 pm.
Special Guest Reader: "WrathDaddy" James White
Featured readers:
Raymond Lawson
Patty Overland
mrPam
Steve Hayes
Zoom in here; visit Facebook for more info; see videos of past evenings!
More erotic fun at the next Storytelling on March 30th. (Be 18+!)

Looking for a way to get involved that does NOT involve Zoom meetings? How about volunteering to research murals in our neighborhood?

Your membership must be current by May 20, 2021 to vote in our August elections.

Check your membership status and renewal date here!

Membership is $15 (waived for hardship due to COVID-19 or otherwise). Click here to join or renew.

The Friends of Eagle Plaza is an independent 501(c)3 organization founded to activate events on the Eagle Plaza. They expect leather pride themed crosswalks to be installed soon, followed shortly by plaza completion. They will need money to initiate events: make a donation here, learn more here, or join their mailing list here.

Meanwhile, the SF Eagle bar moves forward towards obtaining Historic Landmark status; next hearing date: May 19. Your support matters!

You have just a few days left to get your nominations in for the Golden Gate Guards' "Golden Dildeaux Awards" at ggguards.org/gda/. Nominating your friends (or enemies) is free!

Voting for your favorites (3/22 to 4/22) raises money for the PRC Emergency Financial Assistance program.

Zoom in on Saturday, April 24, 7 to 9 pm, to watch the The "Woodies Show", and see who gets a Woody!

Bearrison Street Fair is planned for Saturday, October 30, 2021.

Details will continue to be added to their web site and their Facebook page. Join the team that is making it happen, and you could become an Ambassabear!

Bookmark our "Events" page to check on our Board and committee meetings, as well as other community events. To have your organization's events listed, contact manager@sflcd.org.

Please follow, repost, retweet, or otherwise share the news about our events and posts! Your social media activity helps us reach more young people, women, trans folks, BIPOC, and other underrepresented groups.

Please stay safe, wear a mask, and follow city guidelines. We urge everyone to get vaccinated when eligible, and hope we are able to gather in the District again soon!

--
LEATHER

&

L

G

B

T

Q

CULTURAL DISTRICT


584 Castro Street #140




San Francisco

,

CA

94114




United States

415-237-3237
SFLCD.org
info@SFLCD.org
Unsubscribe