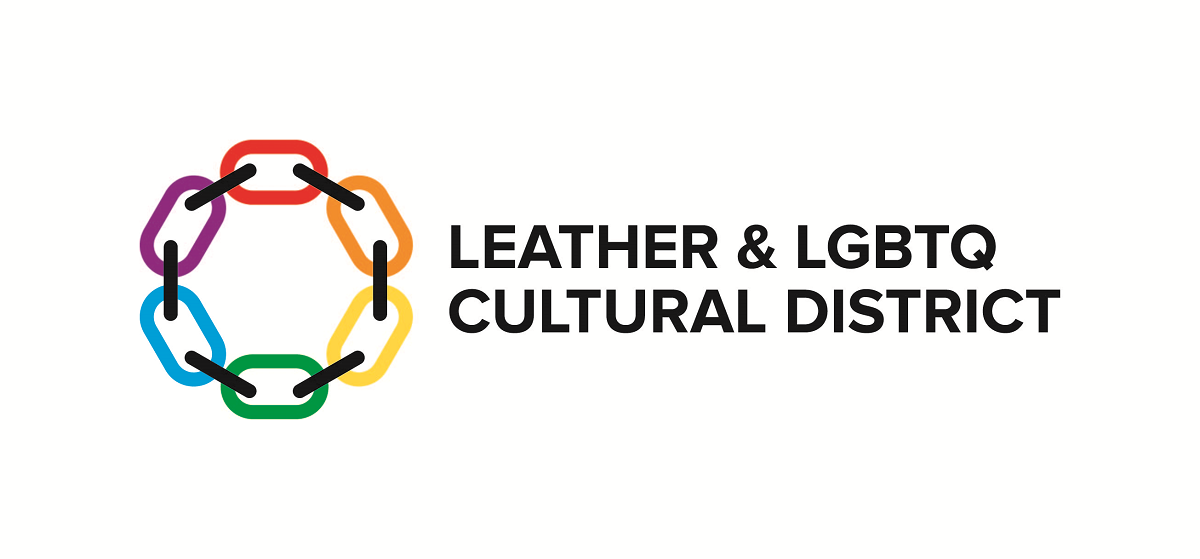 ,

This month's newsletter includes:
The next meeting of the LEATHER & LGBTQ Cultural District Board of Directors is scheduled for:
Wednesday, February 17, 2021
from 6:00 to 8:00 p.m. Pacific Time
To participate, join the Zoom meeting here.
You can also call 1 408 638 0968 and enter Meeting ID: 847 8906 0820 Passcode: 972086
Please note the meeting time, and contact manager@sflcd.org if you have questions. The proposed agenda can be viewed here. Minutes of past Board meetings can be reviewed here.
The next installment of our Erotic Storytelling Hours is our special Black Representation Edition, on Tuesday, February 16. 2021, at 8 pm. and it will feature writers from Scierogenous: An Anthology of Erotica Science Fiction and Fantasy. Zoom in here, visit the Facebook event for more info, or click here to see videos of some of our past evenings! And mark your calendar for more Erotic fun on March 2nd. (Be 18+!)
Check out ways to help out: click here.
If you are a long-time member of the LEATHER & LGBTQ Cultural District, it may be about time for you to renew that membership.
Membership is $15 per year, and we waive that for anyone who is experiencing hardship (due to COVID-19 or for any other reason).
Renew at any time, and your membership will extend another full 365 days. If you are NOT already a member, this would be a good time to join us. Click here to join or renew.
The producers of the Up Your Alley and Folsom Street Fair have announced the opening of their new facility: the Folsom Street Community Center for Alternative Sexualities. Watch for details soon and a gala opening in July (conditions permitting).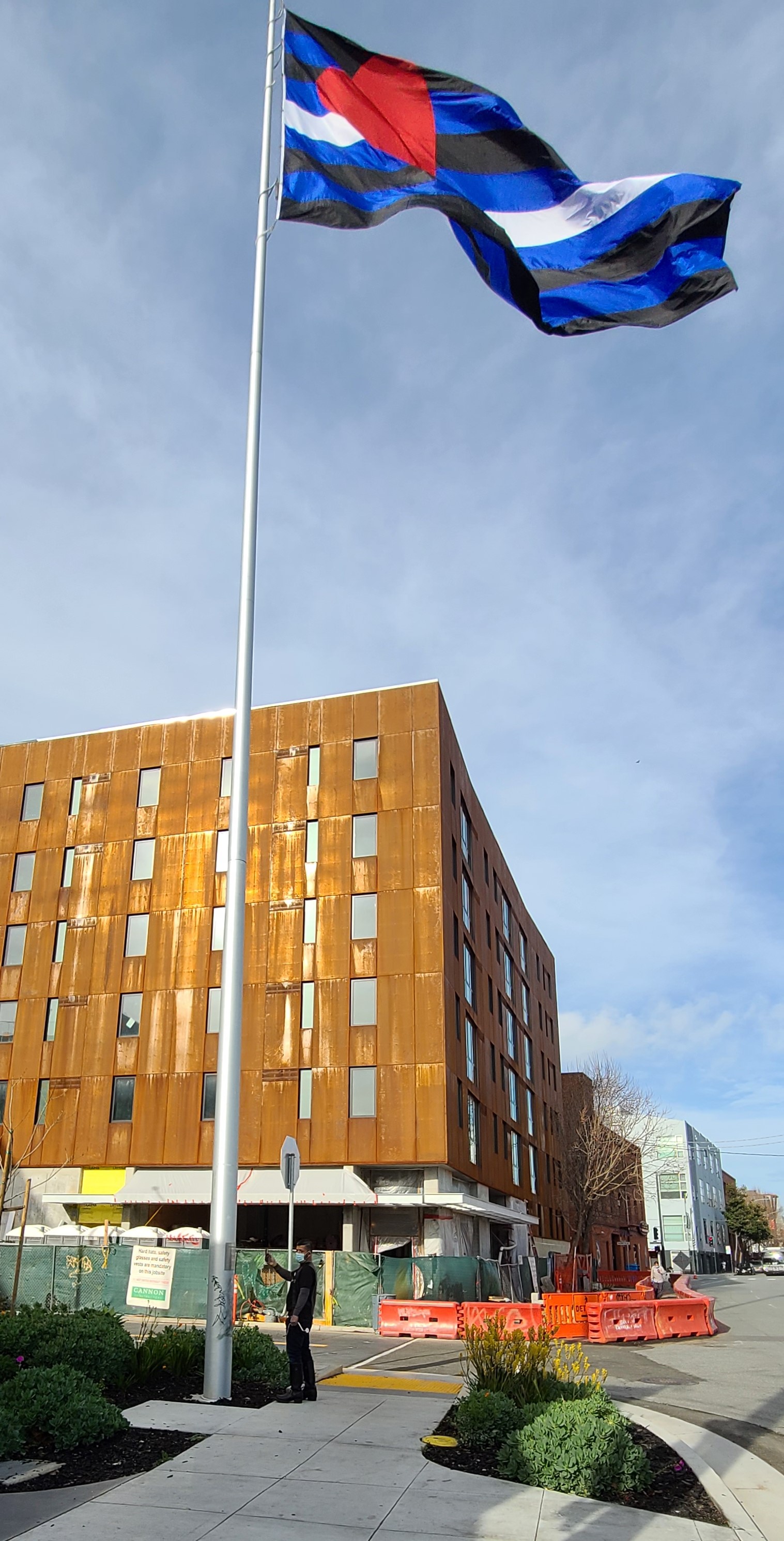 Submit your photos and stories of the SF Eagle! They will be sent to the Historic Preservation Commission to help achieve landmark status for the bar.
Community support, including many folks on our Save SOMA Action Network, helped encourage the Supervisor's unanimous vote to initiate Landmark status for the SF Eagle. Next is the Planning Department's Historic Preservation Committee review. To help support the application, we need pictures and stories of notable people, events, gatherings, performances, or anything which occurred on the premises that may have helped shape and define SOMA's Leather/LGBTQ community. Information from the 1980's and '90's especially needed. Post your pictures and stories on our dedicated Facebook page, or email to manager@sflcd.org.
In related news, a new Leather Pride flag is now flying over Eagle Plaza! To be added to the "Friends of Eagle Plaza" mailing list, click here. To make a donation to the Friends of Eagle Plaza, click here, To learn more about the Plaza's design, construction and stewardship, click here or write to info@eagleplaza.org.
February is Black History Month and a good time to reaffirm our solidarity with People of Color, and the Black Lives Matter movement. The Cultural District's Statement of Solidarity remains a touchstone of our activities.
Award Nominations Open
The Golden Gate Guards have launched their "Golden Dildeaux Awards" a fun, annual, community tradition. Nominate the deserving at ggguards.org/gda/.

Voting on the nominees runs from 3/22 to 4/22, and raises money for the PRC Emergency Financial Assistance program.

The "Woodies Show" is Saturday, April 24, 7 to 9 pm, on Zoom. Come see who gets a Woody!

Bookmark our "Events" page to check on our Board and committee meetings, as well as other community events. If you want your organization's events listed, please contact manager@sflcd.org. And of course please like, follow, and contribute to our pages on social media:

Please repost, retweet, echo or otherwise spread the word about our events and posts! Both individual and group social media welcome. This will help us reach and involve a more diverse community, including young folks, women, trans folks, BIPOC, and other underrepresented groups.

Keep wearing a mask, follow the guidelines, get your vaccination as soon as it is available to you, and we will all be getting kinky together again soon!

--
LEATHER

&

L

G

B

T

Q

CULTURAL DISTRICT


584 Castro Street #140




San Francisco

,

CA

94114




United States

415-237-3237
SFLCD.org
info@SFLCD.org
Unsubscribe