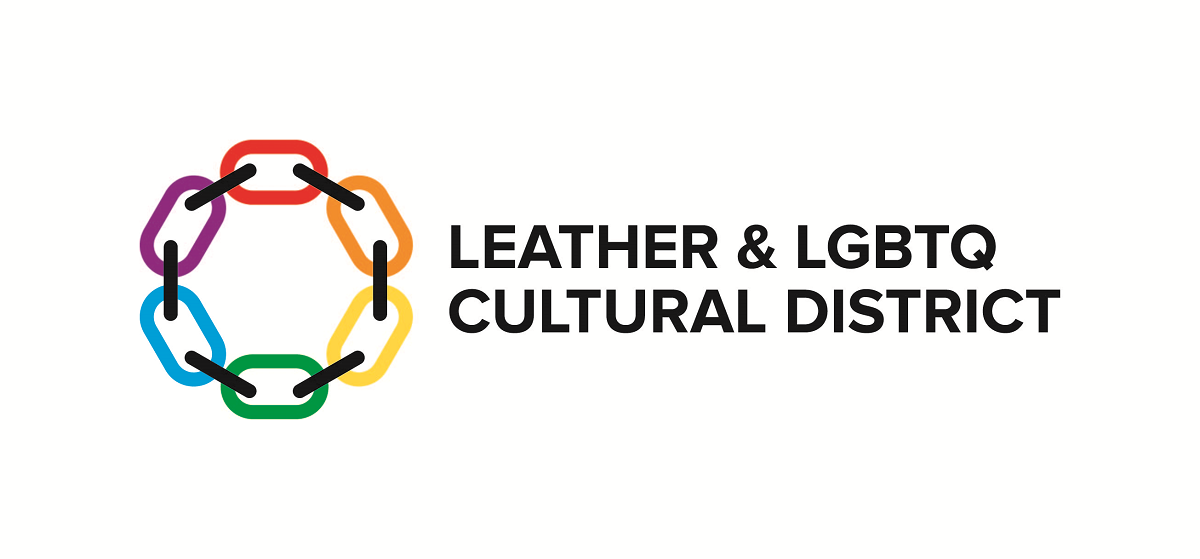 ,
This month's newsletter includes:
The next meeting of the LEATHER & LGBTQ Cultural District Board of Directors is scheduled for:
Wednesday, July 21, 2021
from 6:00 to 8:00 p.m. Pacific Time
Join the Zoom meeting here.
Or call 1 408 638 0968 and enter Meeting ID: 847 8906 0820 Passcode: 972086

For questions, contact manager@sflcd.org.
View: the draft agenda, minutes of past Board meetings.
Our annual Board elections for three seats happen in August. Nominations are open now through July 31, 2021; self-nominations are accepted.
For more information, click here, or contact manager@sflcd.org.
Join us at the SF Eagle on Thursday, July 29, at 6:00 p.m. for the official Launch Party for LeatherWalk 2021:
Celebrate the return of the beloved LeatherWalk event!
See the planned route!
Sign up to be a fundraiser!
Mark your calendar for LeatherWalk 2021! Stepping off from the steps of San Francisco City Hall on Sunday, September 19, visiting all your favorite SOMA locations, and culminating in the raising of the Leather Flag at Eagle Plaza and a joyous Beer Bust at the SF Eagle, marking the start of San Francisco's Leather Week.
Our SOMA Second Saturdays events have been great fun. Join us in August 14 at our new location, on 12th Street between Folsom and Harrison.
Enjoy beverages at the SF Eagle and food at nearby Willows, Manora, V, District 6, or other local spots.
Limited booth spaces still available, apply soon to sell your art or merchandise, or promote your organization.
Volunteers needed -- see details below.
See details and sign-up forms here.
With the return of in-person events, the Cultural District needs volunteers more than ever. Volunteering makes attending events more fun, helps you get to know your fellow kinksters in a safe and positive context, and helps build and strengthen our special community here in SOMA.
The easiest way to sign up is to click here: Volunteer Sign-Up (this personalized link expires in 7 days)
We look forward to having you on our team!
Send your friends who might like to volunteer to sfleatherdistrict.org/volunteer. They will thank you!
Our Erotic Storytelling Hours continue online, on alternate Tuesdays, from 8 to 9 p.m., Check us out on July 20, August 3 and August 17. 18+ only.
We're looking forward to Folsom Street Market on July 25 and MEGAHOOD2021 on September 26, 2021. (For info at https://www.facebook.com/folsom.street.)
Many fun in-person events are happening in SOMA these days.
Visit the Cultural District Events page, scroll down for Links to other calendars of local kinky events .
To add an event to the calendar, dontact web@sflcd.org to get on the list!
Join the Cultural District! Membership is $15 (dues waiver available for financial hardship).
Join or renew.
Do not share this link with others; it has been customized for you, and will expire in 7 days.
For assistance, please contact manager@sflcd.org.
Help us Help
THe LEATHER & LGBTQ Cultural District has much to do, and your help is vital. How?

Please follow, repost, retweet, or otherwise share the news about our events and posts! Your social media activity helps us reach more underrepresented groups. Use the social media links below or -- better yet, now that we can -- tell your friends about us face to face!

Many of us are proud of how San Francisco has coped with the latest pandemic: following the science, cooperating with guidelines, supporting our essential workers, and loving and protecting ourselves and each other. Now, let's make the recovery time a success. Stay safe, sane, and kinky!

--
LEATHER

&

L

G

B

T

Q

CULTURAL DISTRICT


584 Castro Street #140




San Francisco

,

CA

94114




United States

415-237-3237
SFLCD.org
info@SFLCD.org
Unsubscribe